Other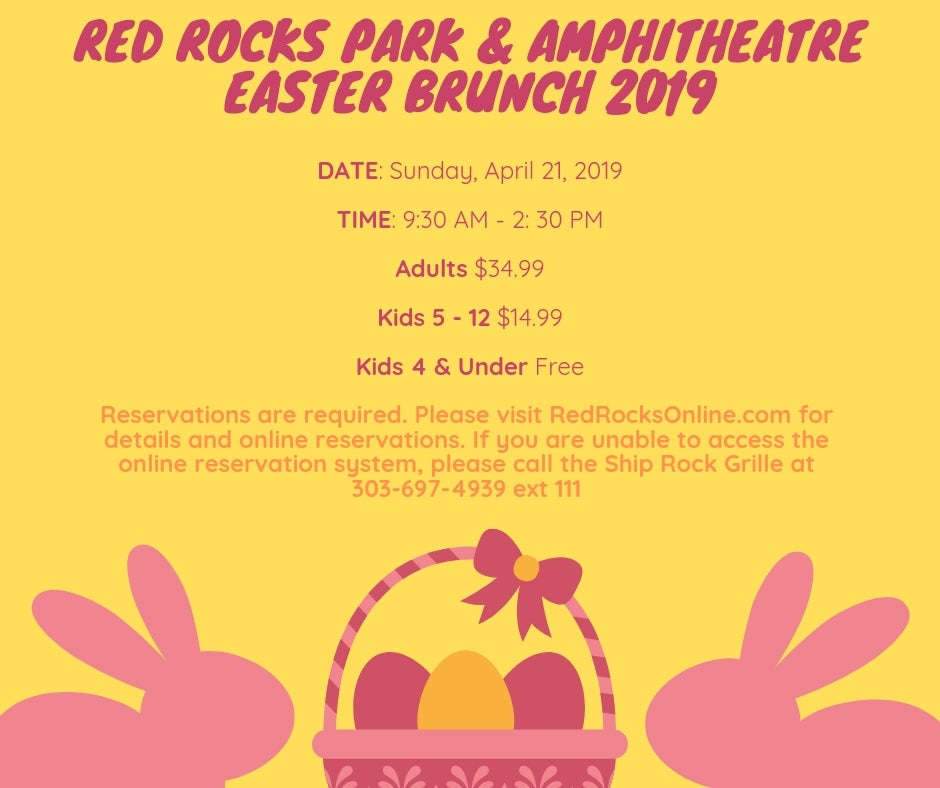 Easter Brunch
Join us on Sunday, April 21, 2019 for our annual Easter Brunch!
Reservations are required. Please visit www.redrocksonline.com/dining and reserve your table today. If you are unable to make a reservation online, please call the Ship Rock Grille directly at 303-697-4939 ext. 111
Date: Sunday, April 21, 2019
Time: 9:30am-2:30pm
Adults: $34.99
Kids 5-12: $14.99
Kids 4 & Under: Free
View the full menu here.
ASL Interpreters available upon request by contacting 720-865-2494 or [email protected]