Other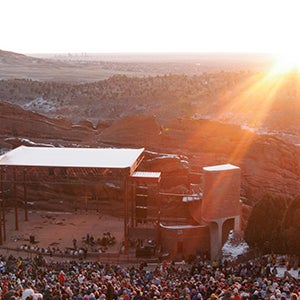 Easter Sunrise Service
Easter Sunrise Service 2018
5:30 a.m. - Music Begins
6:00 a.m. - Service Begins
Our Speaker: Rev. Tawana Davis, Retired Itinerant Elder, African Methodist Episcopal Church
Born and raised in Harlem, New York by the late Edward Eugene Davis, Jr. and the late Rose Lee Davis, Rev. Davis' parents instilled in her the vital intersectionality of faith, social justice, and love beyond measure. As a lifetime member of the NAACP and a retired Itinerant Elder in the African Methodist Episcopal Church, Rev. Davis is a Co-Founder/Consultant of Soul 2 Soul, a Black Woman led, faith-based racial justice non-profit organization.
Rev. Davis has a Bachelor of Science degree in Human Resources Management from SUNY Empire State, a Master's of Divinity from Interdenominational Theological Center (Turner Theological Seminary), Project Management Certificate from New York University, Human Resource Professional Certification from Cornell University, and currently she attends Antioch University Graduate School of Leadership and Change pursuing her PhD (her expected graduation date is 2019).
She serves on several boards including the Institute for Racial Equity and Excellence, Stomp Out Breast Cancer Foundation and the Interfaith Alliance of Colorado. Rev. Davis is surviving HER2+ metastatic breast cancer and is in active treatment. Her greatest joy is being a proud mother of two scholars and grandmother of an angel on earth.
Musical Guests:
•
Soo-Jin Kim, Contemporary Christian Singer from South Korea
•
Eric McEuen, Music Director, Washington Park United Church of Christ
•
Jubilate! Sacred Singers--
click here
if you would like to sing onstage with this choir!
Can't attend? Watch the live webcast
here.
ASL Interpreters available upon request by contacting 720-865-2494 or [email protected]